Stop Digging Your Grave with a Knife and Fork
It's a well known fact that as you gain weight and become "overweight" and/or "obese," your risks for the following conditions also increases: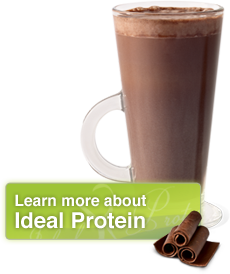 Coronary heart disease;
Type 2 diabetes;
Cancers (endometrial, breast, and colon);
Hypertension (high blood pressure);
Stroke;
Liver and Gallbladder disease;
Osteoarthritis (a degeneration of cartilage and its underlying bone within a joint);
Sleep apnea, respiratory problems and more.
Losing weight to avoid chronic diseases is an obvious strategy to healthier living. However, if you're already overweight, learning and developing lifestyle changes to sustain a better body weight is not that simple. Until now…
Click here and find out why the Ideal Protein Weight Loss Protocol has had over a decade of success.
Like a Fingerprint, Weight Loss is Unique to the Individual – Ideal Protein is Your Personalized Weight Loss Program
Ideal Protein is a weight loss method that finally offers dieters what they really want…a structured program capable of putting an end to constant dieting. Our medically developed protocol is a short-term plan with a beginning, a middle, and an end. Your weight loss will unfold in 4 phases:
Phases 1 & 2 focus on weight loss, until 100% of your goal is met;
Phases 3 & 4 concentrate on increasing your knowledge of smarter lifestyle choices and smarter eating choices so you are better able to sustain the new, slimmer you after dieting.
After Ideal Protein you'll have learned HOW to enjoy the foods you love without the guilt.
Contact us now and Ask Us About Your Initial Weight Loss Assessment…Our Medically Developed Diet Protocol can be Tailored to Just About any Individual, Regardless of Your Weight Loss Goal!